Intro to Wearable Robotics
Part 1 - CAD Design of an Exo Arm
IEEE UNSW Student Branch
Luke Wicent Sy
Pros and Cons
Tedius calibration (2-3 session x (10-30 min + >1 hours))
For spinal cord injury application, 0.2 m/s vs average walking speed of 1.4 m/s.
Bad for the already weak patient. Less exercise = limited range of motion, weakbone health, and prone to pressure injuries.
Requires a well-trained caregiver and very prohibitive cost
Project overview
CAD Design of an Exo Arm
Microcontroller Programming to control an Exo Arm
Exo Arm to Computer Interface
3D Printing
Easily available (UNSW Makerspace!)
Allows for quick and customizable prototyping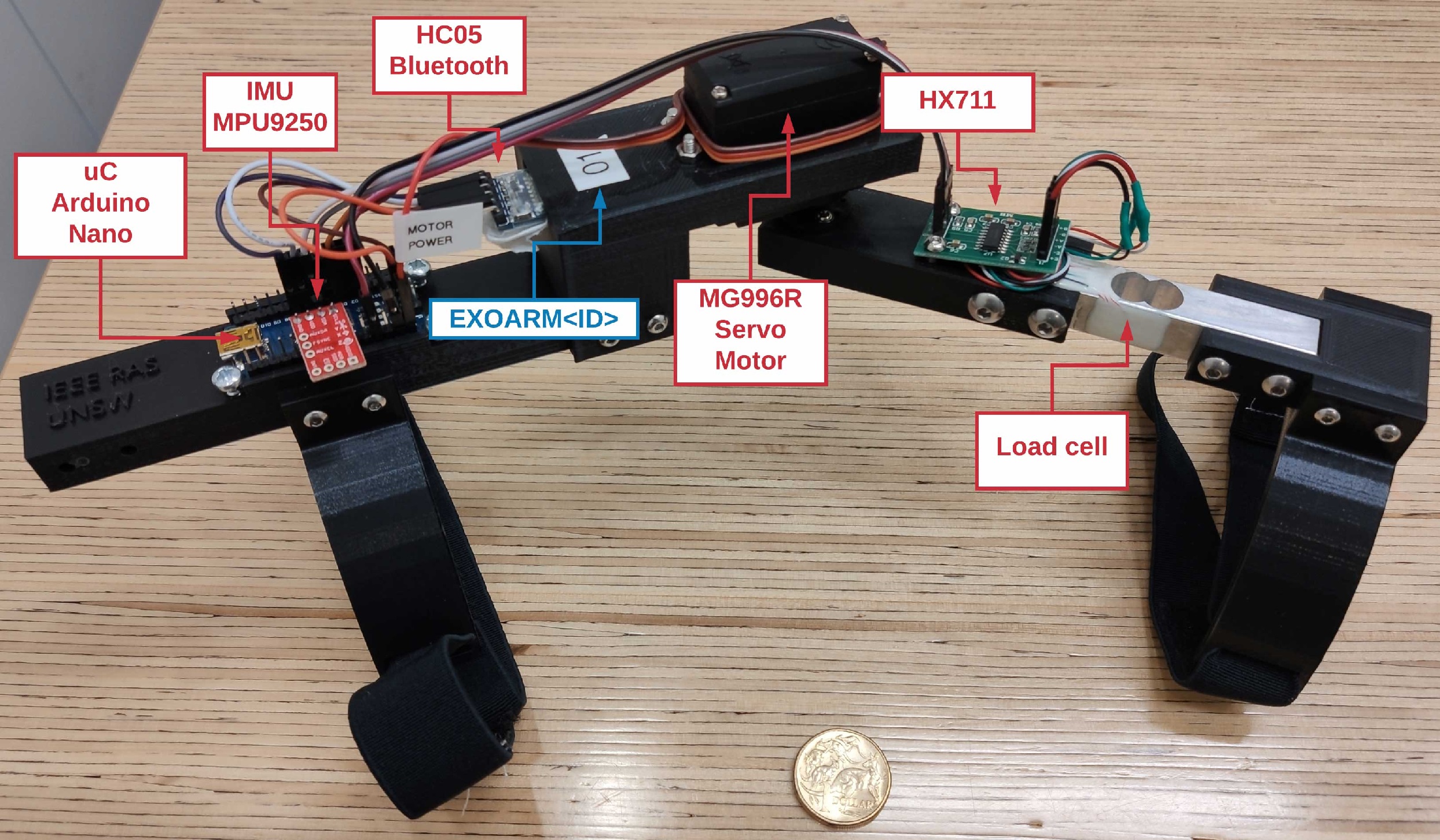 What we will do today?
Register to OnShape (online CAD)
Make a cuff model
[Challenge] Build the whole arm!
Groupings
Separate into four groups.
The workshop is ideally done individual or by pairs.

If stuck, consult your group.
If still stuck, consult the workshop handler (i.e., me)!

DO IT YOURSELF. DON'T PEAK AT THE SOLUTION.
Will do a demo mid way if still stuck.